For A Limited Time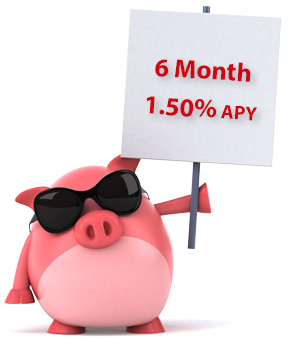 This promotion has ended.
We are offering a 6 Month Term Share Certificate at a rate of 1.50% APY*.  To make it even better, the minimum deposit for the certificate is only $500.
Term Share Certificates are far safer than the stock market and pay higher interest than a regular Share Savings Account.  And, with a 6 month term, your money won't be tied up for an extended period.
This is a New Funds Promotion. New funds means money that is not currently on deposit with Taleris or money that has been deposited with Taleris within the last 30 days.
Don't leave your money in a savings account earning less, when you could put it to work for the next six months.
Some restrictions apply, so give Member Services a call today at: 800.828.6446 or email support@taleriscu.org.
*APY =  Annual Percentage Yield.  The Annual Percentage Rate is 1.492%.  All current and new members are eligible. Members must invest a minimum or $500 of money that is not currently in a Taleris Account or money that has been deposited in a Taleris Account within the last 30 Days.